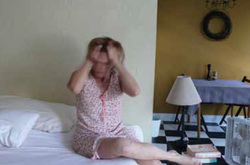 Dear Friends,

It has been confirmed that 160 television stations voted "yes" to add our documentary film A Mind in Quicksand – Life with Huntington's to their spring 2015 schedule. This is proof that there is a strong and wide interest in broadcasting the film and offering us our greatest opportunity to educate the general public about Huntington's disease. However, a "yes" vote is not a guarantee that a station will schedule a program. And I am asking for your help in making this possible. Your donation will help us expand the efforts of our station relation coordinator and outreach team to make the best of this broadcast opportunity.

These "yes" stations provide national coverage of 58.34 % USTVHH and include 5 of the top 10 and 15 of the top 25 markets.
· WTTW in Chicago #3
· KQED in San Francisco #6
· KAET in Phoenix #11
· WPBT in Miami #16
· KRMA in Denver #17
· WVIZ in Cleveland #19
· KVIE in Sacramento #20
· Oregon Public Broadcasting #22
· WQED in Pittsburgh #23

63 additional stations voted "maybe" to add the documentary on their spring 2015 schedule, which means we could reach another 26.73% USTVHH of the national television coverage of PBS stations. We must continue our work to insure that A Mind in Quicksand – Life with Huntington's reaches the widest possible audience. This work is urgent and must be accomplished over the next 60-90 days in order to meet our May 1st release date, which is also National Huntington's Disease Awareness month (May).

---
PLEASE DONATE TO SUPPORT OUR EFFORTS!

Your donation is tax-deductible and can be made online at:

Or if you prefer to mail your check to our fiscal sponsor at:
Chicago Filmmakers
5243 N. Clark St., 2nd floor
Chicago, IL 60640
Attention: Huntington's Documentary
Chicago Filmmakers is a non-profit 501c3 organization.

It wouldn't have been possible to get this far without the financial support of a few kind and generous donors. Now I am asking that you, too, consider sending a tax-deductible donation to support our ongoing efforts to bring the documentary A Mind in Quicksand – Life with Huntington's to as many viewers as possible.

I wanted to share the words of encouragement that we received from our contact at American Public Television.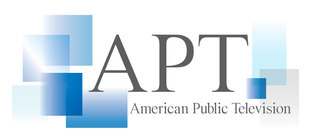 "This is a great response to this difficult yet compelling program. Public broadcasting is one of the few places on television where this program would be considered for broadcast. The fact that close to 75 licensees- including a good number of major market stations- voted YES to "A Mind in Quicksand: Life with Huntington's" is a testament to this well made, powerful program and the belief by program managers across the country that there is a significant audience that will be interested in this story."
It was also confirmed that the documentary
will be broadcast on the multicast channel WORLD
which is a 24/7, full service multicast channel distributed nationally by American Public Television, featuring nonfiction documentary, science and news programming.
We will keep this website current of all confirmed dates and times each station will broadcast
A Mind in Quicksand – Life with Huntington's
so you can help us spread the word in your city.
To watch the trailer or rent online
http://vimeo.com/ondemand/amindinquicksand
Thank you very much!
Sharon Zurek, Black Cat Productions, 773-274-2300
sharon@blackcatfilm.net
http://blackcatfilm.net